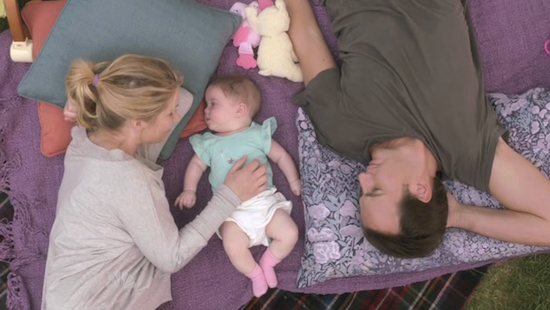 Last night, NBC got a head start on the Fall 2011 season with the premieres of Up All Night and Free Agents as part of their new Wednesday night schedule. Initially, I had very poor hopes for both of these shows, but after reviewing them, I'd say that NBC might actually have some decent material.
Up All Night

I would say that Up All Night is the stronger of the two new shows right now. Staring Will Arnett and Christina Applegate, this show is about a "young" family and the adventure of having their first child, Amy. Regan (Applegate) returns to her job as the lead producer for daytime queen Ava (Maya Rudolph) while Chris (Arnett) leaves his law firm to be a stay and home dad.


Overall, the couple is much more endearing that I would have expected out of Arnett. The show has solid writing, and the the couple is a lovable on the verge of train-wreck of parenting that has a gentle sweetness I think works. With 10.9 million viewers last night, it had the highest score among the desired 18-49 demogrpahic, and will likely position itself as a major contender for the fall.
Free Agents

Free Agents on the other hand, didn't do quite as well as Up All Night, but I think it did have strong character writing and decent flow. The show follows the lives of Alex (Hank Azaria), a recently divorced middle aged publicity manager whose life is falling apart, and Helen (Kathryn Hahn), his coworker and recently attempting to move on past the death of her fiancé.


What makes the show work is the reality of the situation. Both Alex and Helen are both awkwardly trying to start their lives over again, and the trials of these two broken hearts naturally lead them together. Fortunately, the chemistry between the broken hearted Azaria and the lost Hahn is quite stellar and makes you root for the unlikely couple to last. With a handful of supporting characters to bring a laugh, the show itself gives great presence to its main characters.
As another NBC remake of a British show, hopefully Free Agents will maintain its footing unlike many of the other attempts in the past.
Good pairing

Overall, I think NBC finally made a good move in pairing these two shows together. Both are not only strong series, but have this maturity of the content that is compelling to the audience and the demographic that they are reaching out towards.