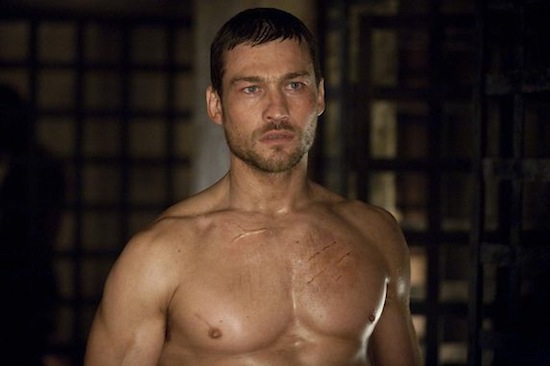 The LA Times reports that Andy Whitfield, star of Spartacus: Blood and Sand has died Sunday from his long battle with non-Hodgkin lymphoma surrounded by his family at his home in Sydney, Australia.
The following is a statement from his wife, Vashti Whitfield:
"On a beautiful sunny Sydney spring morning, surrounded by his family, in the arms of his loving wife, our beautiful young warrior Andy Whitfield lost his 18-month battle with lymphoma cancer. He passed peacefully surrounded by love. Thank you to all his fans whose love and support have help carry him to this point. He will be remembered as the inspiring, courageous and gentle man, father and husband he was."
I really enjoyed his portrayal of the title role in the series, and he will be greatly missed. Australian actor Liam McIntyre was enlisted to take over the role once Whitfield made it clear he would unlikely return even after the second season was put on hold for him (replacing it with the prequel Spartacus: Gods of the Arena).