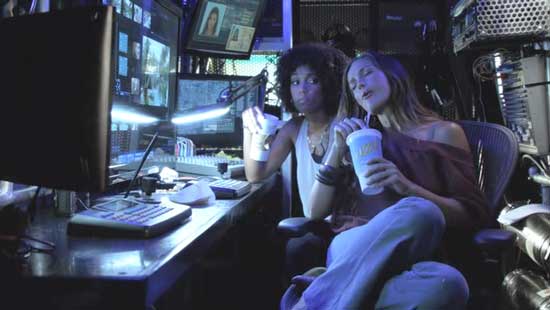 With two weeks in the can for television (minus Sunday of course), we can finally take a look at the post premiere numbers and see how our TV cancelation betting pool is going.
Notable Numbers
Pan Am pulled a comfortable 3.1 on Sunday night, though I would have expected it to do far worse considering its declining lead in of Desperate Housewives.
On Monday night, CBS still dominates with all their shows taking the lead positions on all time slots, overtaking even Dancing with the Stars. While Two and a Half Men did see a big drop (33% to end up at 7.2), it still has a massive lead over all shows for the night. Meanwhile, the Playboy Club was abysmal in the ratings (and critical reception).
Tuesday night still goes to Fox with Glee and New Girl both topping the 18-49 demo, but falling to NCIS in the overall viewership.
Wednesday night sees a steady performance by ABC's comedy block, with all shows doing moderately well despite 10% drops from the previous week. Fox's X-Factor still remained on top, but it was down about 11% from last week. (3.9). Free Agents saw some of it's lowest numbers yet (1.0) and its the current front runner to getting canceled first except that NBC has stated they will give the show (along with The Playboy Club) more time.
As such, Thursday may mark our first cancelation with Charlie's Angels with the abysmal 1.5 for last week, showing a big decline from the week prior. Otherwise Big Bang Theory won the night as expected, but How to be a Gentleman showed a huge drop in viewers after its Emmy winning lead in. Meanwhile, the Office and Whitney both had modest slips from their previous week, while Community showed some gains.
Friday's biggest note though is the concerning decline of Fringe dropping 20% to a 1.2, a series low. The perpetual bubble show is struggling and needs viewer help, but I fear the Friday night slot is the death of it.
It's not dead yet
As noted earlier, the three top contenders for cancelation are Charlie's Angels, which is both horribly written and terribly acted, Free Agents, which is the likable comedy with no audience or direction, and The Playboy Club, which is a pointless show that insults the audience. NBC though has stated they will give their shows more time to grow their audience, which will be interesting to see next week if their numbers continue their decline.
I'm surprised ABC hasn't canceled Charlie's Angels, though, as I don't believe they even have any motivation to keep it around. Without a casted Charlie, or even real advertising, it seems that ABC is just biding its time until it can figure out what to replace it with.
Pushing back Chuck an extra week to give it a Halloween opening means NBC is going to have large holes to fill soon as they are about to lose two shows fairly soon.
CBS, on the other hand, is doing fairly strong with the exception of A Gifted Man on the odd Friday night slot. I would have imagined they put the show on a more normal weekday slot, but perhaps they just felt like their schedule was crowded enough.
Big Winners
The biggest winners though are of course The Big Bang Theory and Two and a Half Men, which both continue to ride their strong momentum with their Emmy award and supremely curious new casting, respectively. I think my biggest bad call is New Girl though, which inexplicably continues to do well in the ratings. It's a terrible show, but it seems there just isn't anything else on right now.