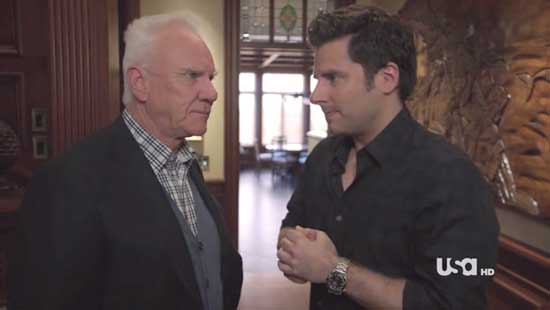 It's been a busy few weeks with a few cancelations and a few more premieres. Tonight, we see the return of The Walking Dead with its second season, and earlier this week saw the return of Psych for season 6.
Premieres
Earlier this week, we saw the return of the USA mystery drama/comedy Psych for it's 6th season. Touted as a season of A list guest stars, we start off right away with Malcom McDowell as a British diplomat that hires the guys to solve a murder on his estate. The list of guest stars for this season reads like a call sheet from every television show in the 80s and 90s and is sure to please the pop culture loving fan base that the show feeds on. My personal favorite will be the appearance of William Shatner later this season as Juliet's con man father.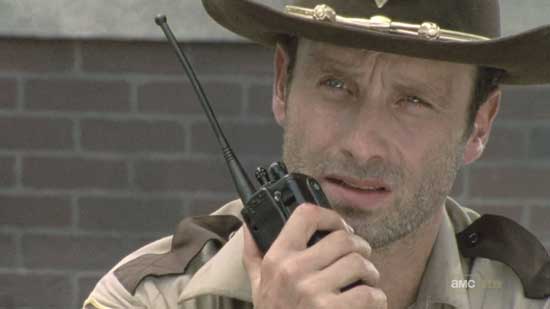 Also premiering this week was The Walking Dead for its second season. After last season's very strong start and ultimate collapse at the end, combined with the firing of most of the writing staff over the summer and the departure of show runner and creator Frank Darabont, it's yet to be seen if this new season will be the last season. So far, after tonight's premiere, it seems that the show is taking a nice meandering path towards cancelation. There wasn't much of a clear sense of direction so far other than the group is supremely fractured. The major theme it seems will be how the group's already fragile bonds will play out as their journey away from Atlanta takes its toll on the survivors.
Winners
CBS meanwhile continues it's march winning Monday, Thursdays, and Fridays, while getting in the mix on every other night except Wednesdays where ABC's Comedy block continues to dominate.
Despite all odds and beyond my understanding, Terra Nova continues to do well falling in a strong second place for the evening. Though in reality, it's only competing against CBS's very strong comedies. I still think the show is terribly written, but sci-fi starved fans continue to gravitate towards the show.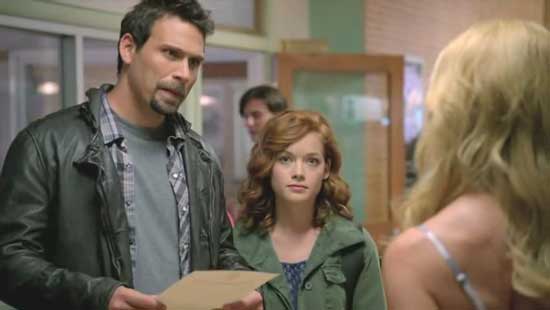 Just as CBS dominates with comedies on Monday, ABC continues to do well on Wednesday with their shows, the weakest of which is The Middle. Suburgatory continues to do well, and is my personal favorite of the new shows this season. Its wit and writing are top notch combined with a sarcastic charm that appeals to me. It surprises me actually as shows of this type have not traditionally done well in the past, most notably Better Off Ted from a couple of years ago.
Cancellations
In the biggest non surprise so far this season, Charlie's Angels has officially been canceled. The show itself was a terrible show, with little in terms of writing quality, acting, or overall general appeal, and the ratings reflected that fact greatly with a bottom of the pack 1.3, which is even lower than CW's Vampire Diaries. Pan Am likewise is headed towards cancellation as well with steadily declining numbers against a relatively empty Sunday night.
NBC has already taken two schedule hits with the demise of Playboy Club and Free Agents. Both shows had bottom of the list ratings that declined heavily from their premiers, and not even NBC's rosy outlook and determination to give them time survived the axe. Meanwhile, Harry's Law continues to disappoint in the ratings, but with steadily poor ratings for its entire run, NBC has upped their order to a full 18 episodes. Similarly, the loved Community that would have otherwise been cut long ago, will easily see the end of the season which brings its episode count up to syndication levels.
CBS has moved How to Be A Gentleman off to Saturday "not canceled but might as well be land" which is very bad for the new comedy. I'm not surprised to see it go as the show itself didn't quite fit with any of their normal style of shows. In its place, we'll soon see the return of Rules of Engagement, a popular sitcom that was already threatened with a Saturday night burn off even with its steady performance for many years despite the seasonal move of its time slot.