With "A Wanted (Inhu)man" we take a step back from the intense action to build up some agency motivations but does the slower pace work with or distract from the momentum so far?
After two episodes of very strong episodes, I was wondering if we'd get a whole season of bouncing from one disaster to another. In this case though, we slow down quite significantly as we take a moment to acquaint ourselves with our players after a months away break.
I would almost call this episode the "act two" of a multi act play that will be the whole season where we get to sit down and see what makes each character tick, and to set up storylines further down the road for the eventual "big conflict" we'll see. In the main story line, we have Coulson's and Rosalind's teams racing out to bring in our electric friend Lincoln, who the whole world is afraid of thanks to the ATCU's callous plastering of his face in the media.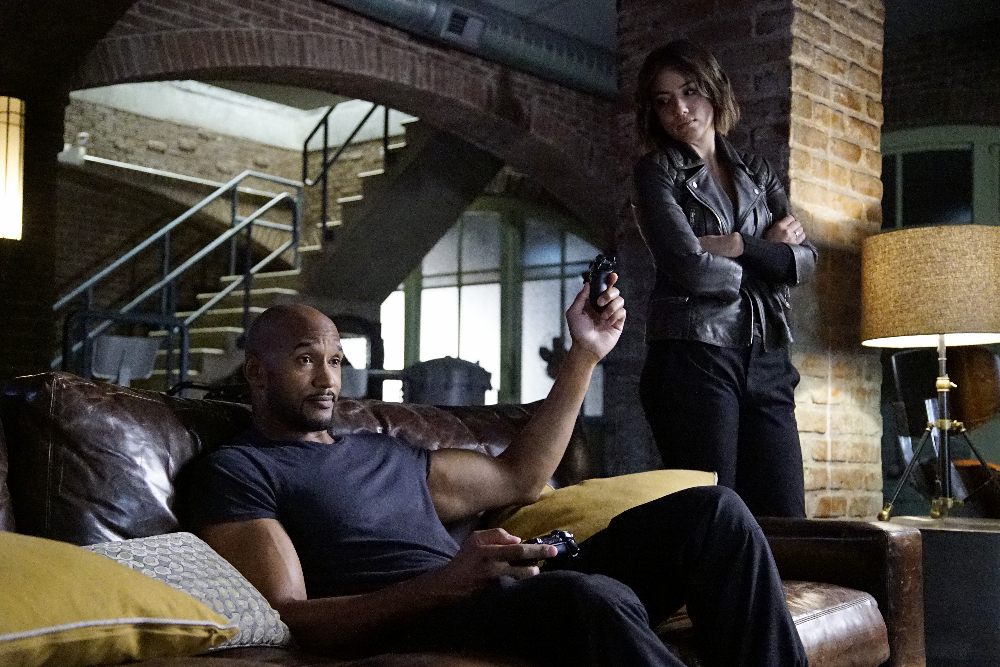 Really the episode serves as an explanation as to why SHEILD and the ATCU end up having to work together for a while. Now thanks to the President's declaration of alien threats all over the world appearing, we have a scared population looking for answers and even more scared new inhuman persecuted and hunted like they hunted the mutants in the X-Men series. It does serve as a great conduit for the electric (ha) chemistry between Coulson and Rosalind. While I highly doubt it's in the shows nature to do so, I wouldn't be upset if there was a happy relationship between them at some point, with a kinder, nicer, SHEILD-ATCU out there stopping whatever they need to stop.
Meanwhile, the Simmons Fitz story really works to pull out some of the more personal turmoil that Fitz suffered during his stint last season. Opening up to Bobbi is a nice touch, but to really see that Fitz has grown in himself with his treatment of Simmons is really nice to see.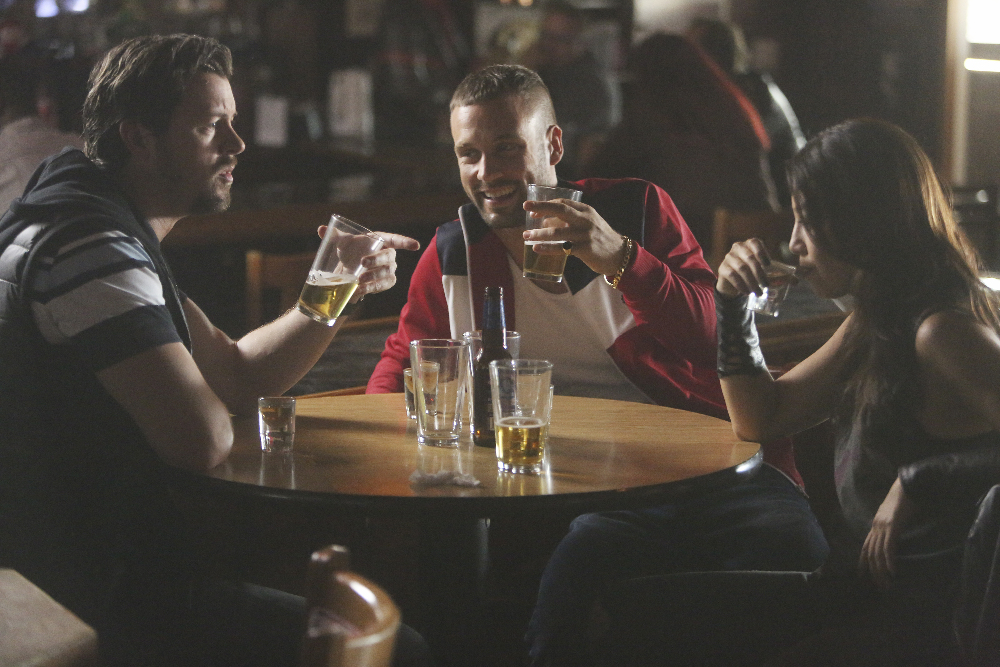 I'm not so sure about Hunter and May though. How long can this storyline possibly go on before some random person sends Hunter's or May's picture up to Ward and the whole game is up?
Other Observations
The super thick accents with sub-titles is a funny touch.
I like the idea that May has to not be a complete badass because it'd be too noticeable for a "tiny little asian woman" destroy everyone.
"Last time we met, you disarmed me with your evasive tactics."
How long will it be before Daisy abandons Coulson?
I have expected John to get shot as the agents stormed the apartment, but then he had to go out and call the feds on Lincoln. Sorry you died John, but you were kind of a jerk.