It's Halloween again and that means only one thing. It's time for Peralta vs Holt's epic competition. Who will take home the literal crown this year?
Many shows have Halloween themed episodes, but not since the epic episodes on Home Improvement has a series consistently provided an annual treat that leaves you in stitches. Brooklyn Nine-Nine "Halloween III" brings the laughs and constant one-upmanship we've come to expect in the annual contest.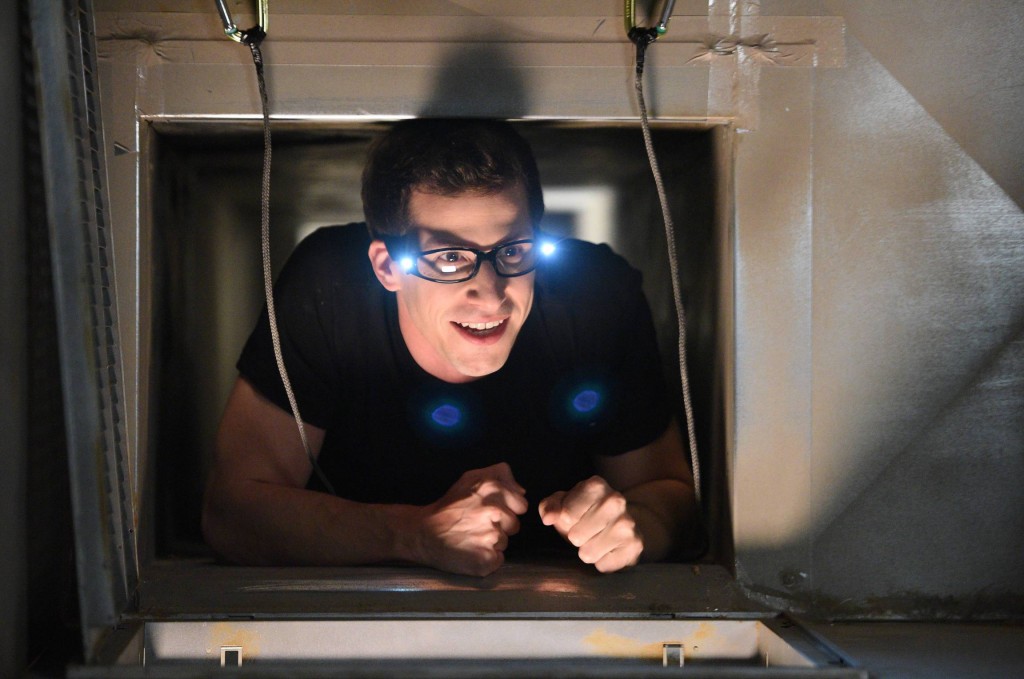 There's not too much to say about the episode overall, other than it's immensely enjoyable. It's interesting to see that Holt is diving full force into the competition this year (though he did last year as well), to the point that we see a lot of strange emotions from him. Seeing him chug down a soda in a stand-off with Jake is both hilarious and disturbing at the same time.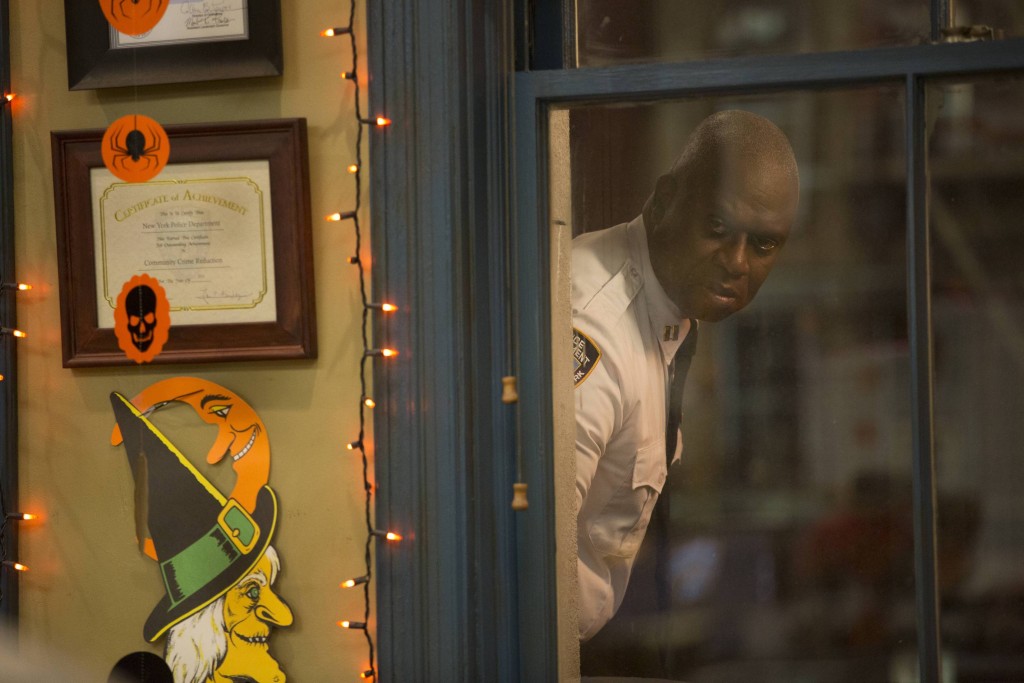 Even the cold open, while always great on the show, was extra special as the whole squad joined in on tormenting Boyle with a slightly mean, yet hilarious costume fake out.
I think it will be hard to top this next year, but I think saying so would be a discredit to the amazing writing staff of the show. For now though, we just have to bow down to Queen Amy.
Other Observations
Squad Costumes – Jake – Samurai, Terry – Popeye, Gina – Matador, Amy – Christmas elf, Rosa – Little Bo Peep, Hitchcock/Scully – Mustard
The cleavage cloaks the camera with its curves!
Rosa's codename, scorpion.
Alpha team, this is the golden sparrow, rendezvous at drop zone yank
Holt's victory pose is amazing example of Andre Braugher's comic timing.