It took a few weeks, but we finally get what we hoped for at the Nine-Nine.
I'm really glad that we have Holt back as the leader of the Nine-Nine, though to be honest, I was hoping for more of a rotating door of different guest captains.
"The Oolong Slayer" is actually one of the few episodes that doesn't involve a random property crime, but an actual murder. It's in this that we get to see Jake work a real case and do some real good to save lives, which you wouldn't expect in a goofy comedy. Despite his childish wonder, Jake actually can get pretty clever sometimes and it's clear that his dream job as a detective solving real crimes is the true passion in his life.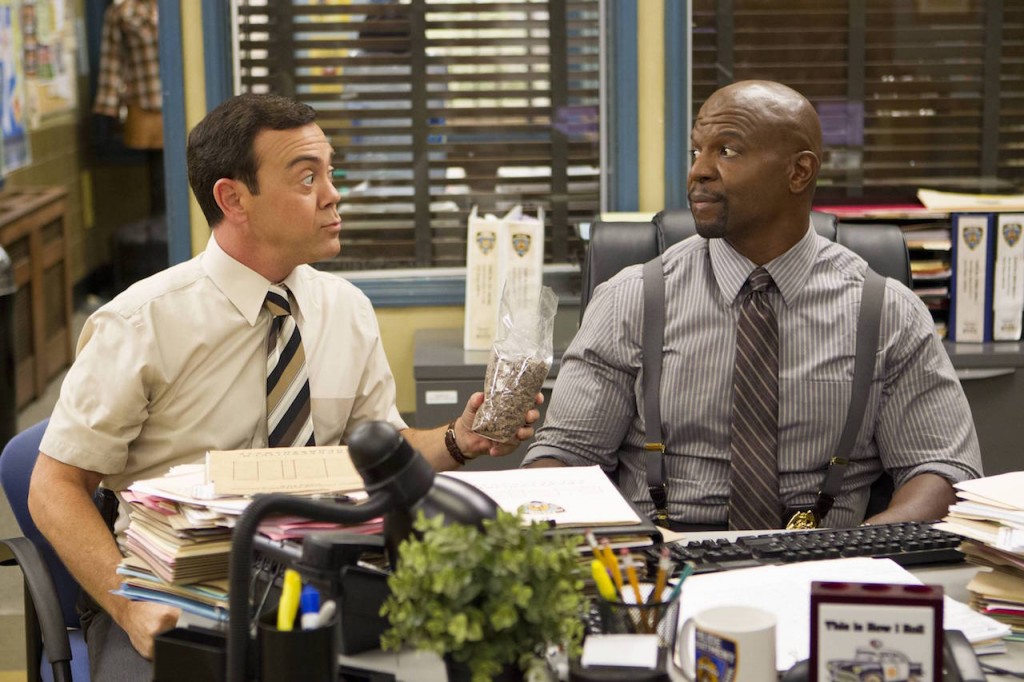 Whenever Peralta and Holt team up, it's nice to see the true respect they have for each other and the fact that they can pull out the funniest traits from each other. Holt didn't even bat an eye when he found Jake in the stall.
Other Observations
Terry in a Fat Suit is amazing. Since they didn't quite resolve it this episode, I suspect we'll see more of him like this next week.
"You're going to jail for Oo-long time."
"Yours is an idiot and mine is a fork tongued lizard witch"
"Just taking my gun for a walk though the nightmares factory."
"Is this real? Please someone see him before I punch myself in the face!"