The Walking Dead continues with its momentum with a pretty exciting and action packed episode JSS.
"JSS" shows us what happened at Alexandria while Rick and his team were herding walkers with the first major encounter with the Wolves, a hostile survivor group bent on killing other survivors and destroying any save havens. We first saw some of their handiwork when the group visits Shirewilt Estates looking for Noah's family back in Season 5. There, we see a destroyed neighborhood not unlike Alexandria where everyone was killed and marked with the W that signifies the Wolves. Additionally, during our time following Morgan last season, we find that a group of Wolves attacks him only to be quickly dispatched by the superior skilled Morgan.
"JSS" keeps the action going with a pretty massive raid that kills several of the barely named townsfolk. I guess it was about the time for the typical culling of random living extras from the series, with the general slaughter of all the housewives and many of the defenders of the town. We didn't really see Rick or his team yet arrive, but we can't forget that while the truck horn was blaring, the entire herd of walkers turned towards the town and will soon descend on the already weakened camp.
"JSS" spends a lot of time showing us how weak the town really is, and how it even weakens our heroes such as Carl who hesitates slightly to dispatch a Wolf and almost gets himself killed. Ron continues to be an idiot while Deanna and her son Spencer freezes up at the sight of the walkers. After all of Rick's speeches about how weak the townsfolk are, we have to agree with him on a fundamental level.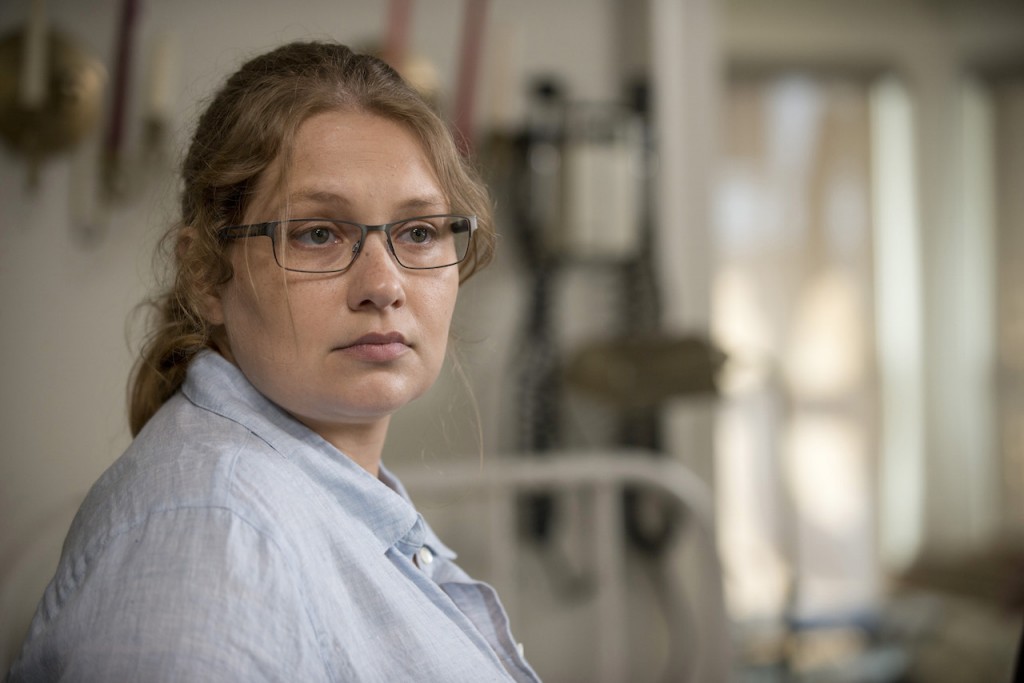 Somehow, the wolves infiltrated the town with basically no resistance. What were the guards doing to let them get so close so quickly? Also, there is a question on how did they find the town. Was it due to Arron dropping his bag with photos of the town when they escaped their trap earlier? Most likely, but I think the wolves would have found them eventually.
Meanwhile, we got a little nice back story into how Enid got to the town, including a resilience to survive with her personal motto, "Just Survive Somehow." A tween survivor all on her own for who knows how long, she's probably the toughest out of everyone on the levels of Daryl or Morgan.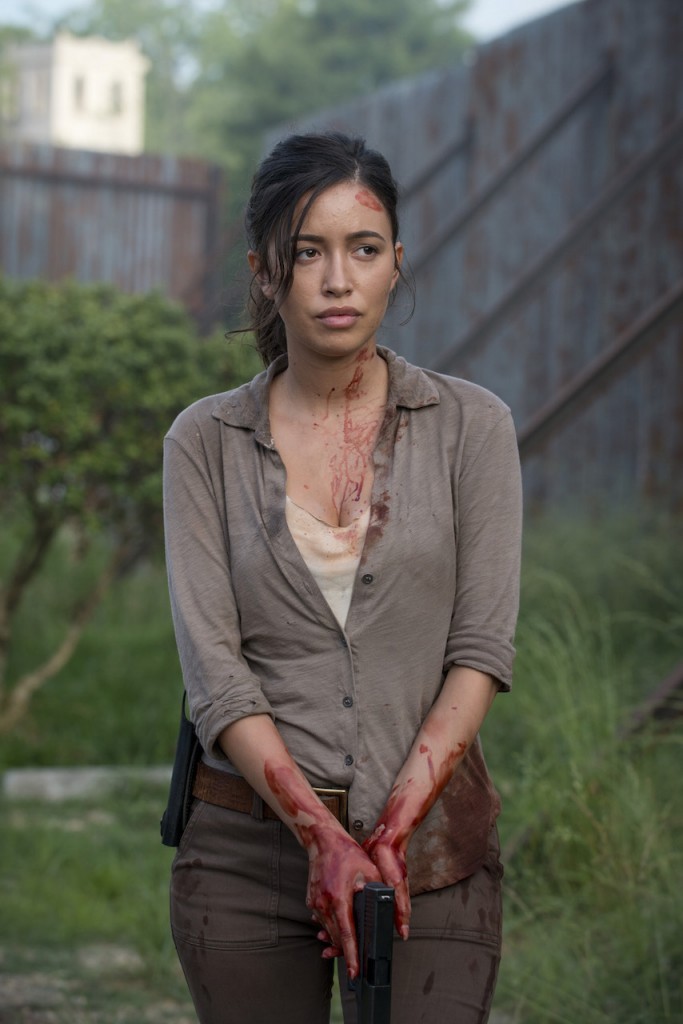 Next week, I assume we'll see what the town does with a sea of walkers descending upon it, but I assume the days of Alexandria are severely numbered.
Other Observations
We get a lot of intro to Denise (Merritt Wever), the new doctor for the town. I assume she'll have a lot to play over the next season.
How exactly did Enid survive behind a sign?
Why is Morgan so bent on not killing people who clearly want to kill everyone they see?