"Hawk-Eye" sees it's first demos in Minority Report but can it save the day?
For the first two episodes of Minority Report, we've been teased of a new crime prediction computer system a-la "The Machine" from Person of Interest, and this week we get to see it in action. As expected, Hawk-Eye, the all seeing computer eye, predicts that a wealthy entrepreneur is at major risk of being a murderer and our duo of Dash and Vega head out to stop him.
In reality, Hawk-Eye is a thinly veiled way to give our pre-cog the ability to pal around with Vega in the open without raising the suspicion of the department. As a civilian analyst working with the Hawk-Eye data, Dash get's to "remember" information passed down by Hawk-Eye as he and Vega run around the city doing the typical buddy cop police work they do.
Where in the first too episodes, we did have a decorum of danger involved with keeping Dash a secret, but now even police tech Akeela is in on the action. Everyone gets to have a little VCR watching session at Wally's hideout while we watch the worst "who done it" videos of all time and try to figure it out backwards.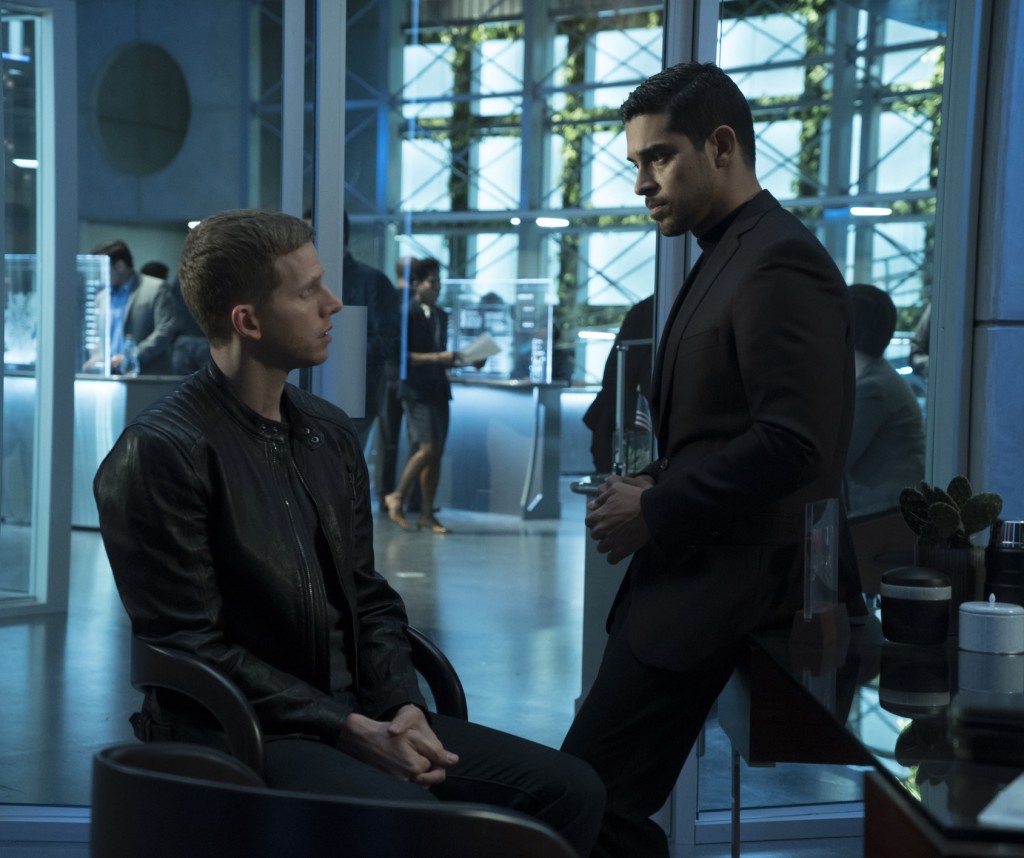 While I understand there is still some kind of overreaching story arc going on, I'm afraid I'm not sure if anyone even likes the pre-cogs enough to care at this point. Dash is naive as they get, while his brother Arthur is a complete tool. Agatha is some kind of manipulative control freak while Vega is kind of a jerk.
Three weeks in, Minority Report still hasn't brought anything to the table that can make someone care about what's going on, and with the current move towards a true almost-murdered mystery a week format, I have to give it a failing grade and suggest we all just move on.
Other Observations
The Fidelity blue line has never been so realized.
The government sure loves its whole "arrest them before they do anything" playbook.
Sometimes I wonder why they try so hard to remind us that this is the future with all the goofy inventions. I haven't seen this much obvious CGI in a show since Reboot.