AMC brings a prime time martial arts drama with Into The Badlands.
After an absence of interesting martial arts television for decades, we've suddenly seen a resurgence of highly choreographed action series (Daredevil, Arrow, Transporter). AMC gets into the fray with the genre-bending martial arts series Into the Badlands. Loosely based on the Chinese story Journey to the West, Into the Badlands follows a highly decorated warrior in a post apocalyptic feudal system.
Daniel Wu (numerous Hong Kong action films such as Tai Chi Zero) plays Sunny, an elite Clipper warrior in the local armies that serve the different Barons of the badlands. With an extremely lethal proficiency in martial arts, Sunny leads Barron Quinn's Clipper army and serves as Quinn's (Marton Csokas, The Lord of the Rings: The Return of the King) most trusted advisor.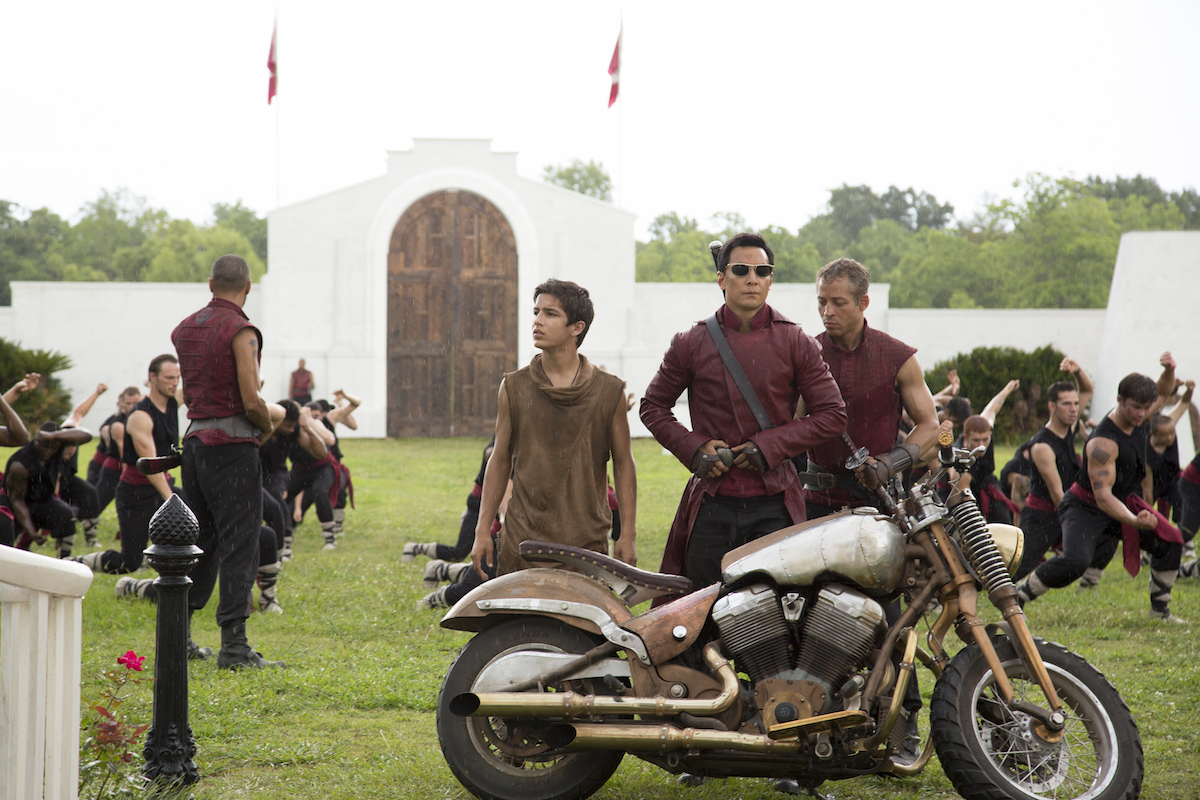 During a mission to investigate the loss of a human cargo transport, Sunny recovers M.K. (Armies Knight, The Dark Knight Rises), a teenage boy who survived the attack on the transport. But M.K. is more than just a teenager with a medallion matching Sunny's secret compass hidden as a child and a super natural level of strength when under attack. As the two continue on their journey to find their lost home Azra, teach and student learn from each other to find their true purpose.
Into the Badlands pulls together some of the great martial arts filmmakers of the world to create a hyper stylized and gorgeous television show. Coming out of an age of super fast cut fight scenes that are hard to follow, Badlands slows down the camera with extended shots of fighting to give a real fluidity and elegance back to on screen combat.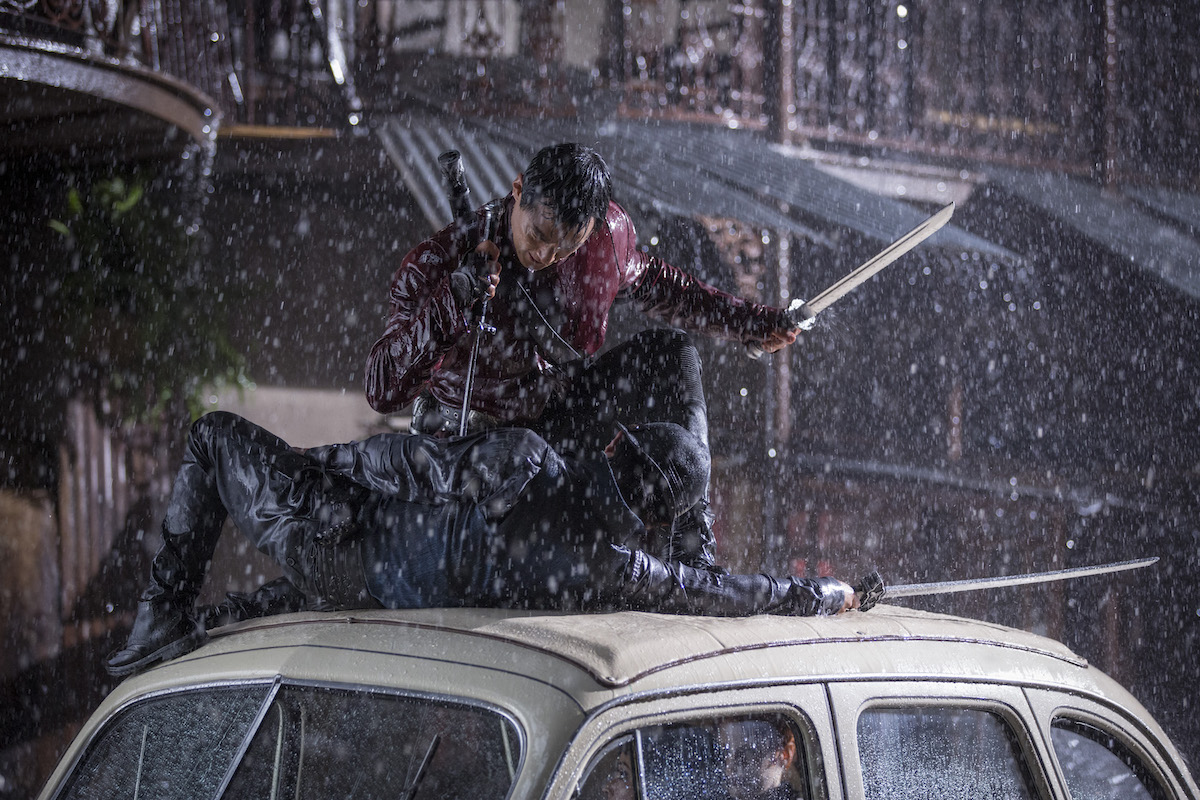 Director David Dobkin (Wedding Crashers, Shanghai Nights), fight director Stephen Fung (Tai Chi Zero, House of Fury) and Daniel Wu (Tai Chi Zero) combine for some high caliber martial arts filmmaking and character drama that is compelling and more interesting that just about all of the action series on the air today. In the first episode, the two main fight sequences were riveting and exciting with just enough over the top Chinese film style that they were very enjoyable without being silly.
While the Barons may seem to be a little too much of a caricature of southern plantation owners, their charisma and presence create a believable environment of a feudal society that turns a blind eye to morals for the sake of survival in the end of the world civilization.
Into the Badlands is definitely exciting, and worth a watch for a few weeks to see where things head.
Other Observations
Unsurprisingly, opium is a major commodity in the wasteland future.
I really enjoyed the use of classic wire work during the fight scenes.