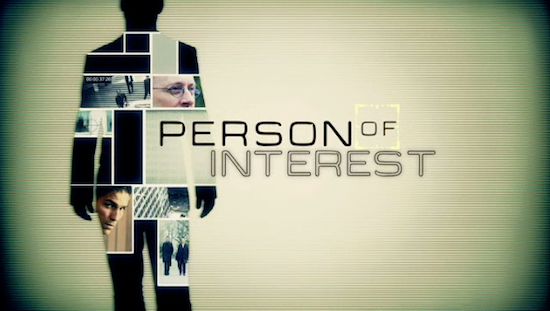 CBS Returns with a vengeance with a number of high quality and interesting shows. Though there are are only 5 new CBS shows coming, each has it's own style that appeals to a large demographic.
Person of Interest – Thursday 9/8c starting Sept 22
From executive producers JJ Abrams and Jonathan Nolan, Person of Interest is a crime drama with a Minority Report style twist. Mr. Finch (Michael Emerson) has developed a system that can predict the identity of people involved in a violent crime, but it cannot tell when, where, or what role the person has in the crime. Finch then hires John Reese (Jim Caviezel), a presumed dead CIA agent, to help him stop the crimes from taking place.
Despite the limited previews available, this show looks very compelling and interesting. Under the helm of Abrams and Nolan, I can already predict the intense and fast moving style of the show (complete with lens flares), and I'd expect it to do well. Hopefully it'll be better than Abrams previous show Undercovers which was mired by poor chemistry and unlikeable characters with a plot a week story.
2 Broke Girls – Monday at 8:30/7:30c starting Sept 19
2 Broke Girls follows the lives of two waitresses in their twenties, Max (Kat Dennings) and Caroline (Beth Behrs). Max comes from a background of hard working poor family while Caroline comes from a rich Wall-street family caught up in financial scandal and is now completely poor and on her own. The two become friends as they struggle to reach their dreams in the big city.
Based on the previews, I'm not terribly impressed by the series so far. It is one of the two shows created by Whitney Cummings (the other being Whitney on NBC) so there is hope that there will be some decent writing in the long term. Slotted after the strong How I Met Your Mother, I'd suggest that this show is worth at least a look to see how the characters gel together.
A Gifted Man – Fridays at 8/7c starting Sept 23
In A Gifted Man, Patrick Wilson stars as Michael Holt, a talented by self-absorbed surgeon in New York. He is cold and cynical towards his staff and patients until he runs into his ex wife. What becomes known to him though is she actually died two weeks ago and his ex-wife Anna (Jennifer Ehle) is actually a ghost in need of his help. Though her, he starts to see the poorer side of healthcare and struggles as attempts to cope with her spirit as well as the change in lifestyle he faces.
Airing on the Friday night block, A Gifted Man is said to be a psychological paranormal thriller, but to me, it seems more like a general predictable media drama with a slight twist. We take a cold unfeeling doctor and put him in a situation where he has to learn to change his ways. While directed by Jonathan Demme (Silence of the Lambs), this show, while well casted and produced, has the air of quickly becoming predictable and stale.
Unforgettable – Tuesdays 10/9c
Poppy Montgomery stars as Carrie Wells in CBS's newest crime drama Unforgettable. Wells is a former New York City detective who suffers from hyperthymesia, a rare medical condition that allows her to remember every detail of everything she encounters. After leaving the force from the unsolved murder of her sister, she returns to help solve another similar case with the hope of putting a close to her sister's murder from long ago.
Following fellow crime dramas NCIS and NCIS:LA, Unforgettable is positioned to do very well on its Tuesday night time slot. With generally likable characters and an interesting premise similar to Monk without the quirks, I think this show will be one to watch for at least a few episodes to see if it becomes too predictable as many crime dramas tend to be.
How to be a Gentleman – Thursdays 8:30/7:30c starting Sept 29
David Hornsby stars as Andrew Carlson, a columnist for a magazine writing about etiquette in a less than civilized world. When the magazine is sold, he is pressured to provide more of an edgy style and seeks help from his polar opposite trainer Bert (Kevin Dillon). Together, they become unlikely friends as Andrew tries to make Bert more of a gentleman while Bert tries to make Andrew more of a confident jerk.
With the super strong lead in The Big Bang Theory, I think this show will be a great success provided the chemistry between the main characters remains as strong as shown in the pilot. It's biggest threat is the competition from X-Factor and Parks and Recreation.
Returning Shows
My personal pick for the fall though is still How I Met Your Mother which starts off September 19th with a hone hour premiere. While the previews all tease that we'll find out who is involved in the wedding we've been teased the last couple seasons, veteran viewers know that we'll likely not learn a single thing out of it.