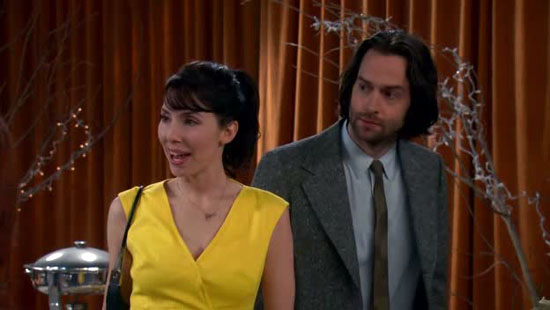 Thursday night brings us a whole slew of new shows this year, but overall, I think the networks are in for a challenge to make any of them work.
Whitney
Whitney is Whitney Cummings latest show starting herself. It's a reasonably humorous show with a large amount of one liners, but the fallacy will lie in if it can keep up this type of momentum for a long time. The casting (with the exception of Whitney and her live in boyfriend Alex) is generally obnoxious but Whitney and Alex have good chemistry. With The Office as a lead in, it might hold out for a while, but I have reservations on the longevity.
The Office
The List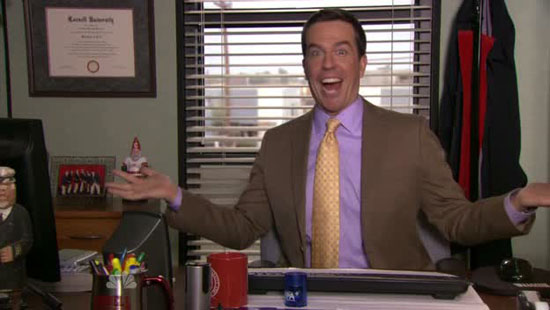 The final reveal is mostly what we would expect. Andy Bernard is the new manager and his first challenge is to handle the new CEO Robert California, a CEO position earned by convincing former CEO Jo to give it to him, somehow, amazingly. It's a great choice to have Andy as the new boss as he's by far the most qualified, and actually the most loyal of the group towards the group. He's smart, sensing Dwight might not be too happy, quickly appointing him his number two as a nice way to manage that point of tension, and he's inspiring, squaring off with Robert in the open to defend every single one of his employees, (minus Gabe whom stays in the loser column).
Overall, it'll be a difficult season without Michael Scott, but so far, Andy definitely has the team loyalty down.
Charlie's Angels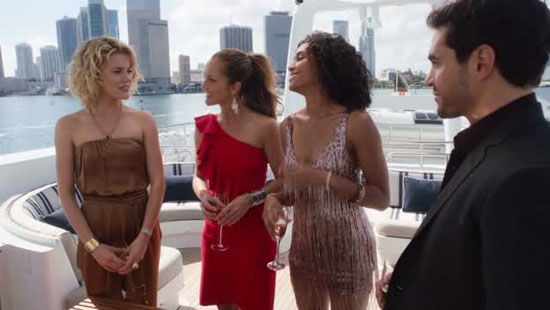 This show is the most unbelievably horrible thing I could possibly watch. The acting is horrible, the writing is horrible, and casting is horrible. It was 43 minutes of pure agony. Now I know why they haven't recast Charlie's voice yet, as they are pretty sure the whole thing is gonna go down in flames in no more than 3 episodes.
Prime Suspect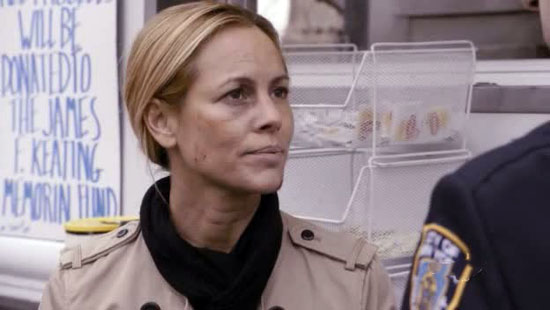 This UK remake is generally decent, but is mired by a generally unlikable cast of hard nosed backstabbing detectives who hate the fact that a women is in their midst. I'm not sure if NBC has a winner on it's hand considering it's going against The Mentalist and Private Practice. It's not my type of show, and I don't think it's going to win anyone over with its pacing or cast.
Person of Interest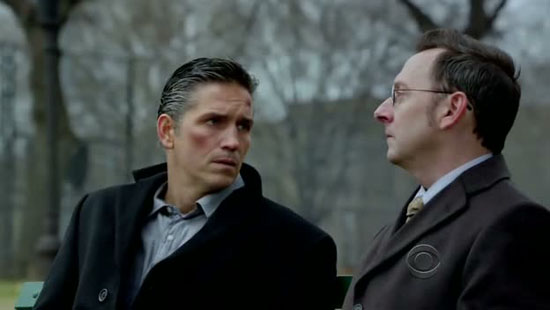 This show reminded me a little of Minority Report meets Jason Bourne. After developing a system to detect crime for the government, Mr. Finch (Michael Emerson) realizes that the government is not interested in small "irrelevant" crimes that happen locally. As such, he commissions ex CIA agent John Reese to help him figure out the person's role in the crime, and stop the crime from happening. The interesting plot twist is the person he's watching might be the victim, or they might be the criminal, and it's up to Reese to figure it out before he's too late.
It's a reasonably compelling show with an interesting twist and a strong cast. Exec-produced by JJ Abrams and Jonathan Nolan, the show has a very strong writing and directing team which gives me fairly high hopes for the series.