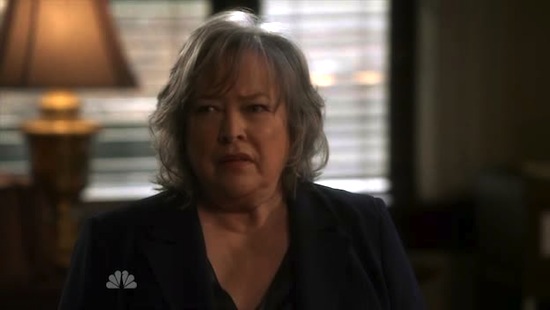 A returning favorite plus a few followups to some new shows marks the rest of this Wednesday night's airings.
Harry's Law
Hosanna Roseanna
On the second season return of Harry's Law we find more changes than you can count in the series. The biggest change is now Harry has decided to team up with Teddy and share a law office together, pooling both resources and clients together. It's a strange pairing, as they both have this weird love/hate (or more like he idolizes her, she despises him most of the time) relationship, but it does work to provide a fun dynamic and plenty of opportunity for great biting dialog.
Further, we have a new cast member in associate Cassie Reynolds (Karen Olivo, The Good Wife) who joins the team as a former assistant DA to help take on the work load. It's just one of many new persons running around the firm, which is very chaotic now. Interestingly, with all the new people and the commotion, we all but have passing references and dialog from the older cast members, Ada, Jenna, and Malcolm. Malcolm himself was mentioned to be away at school, and Jenna merely appeared at the opening shown running the shoe shop. NBC has already noted that Brittany Snow and Aml Ameen (Jenna and Malcolm respectively) would not be returning this season. They haven't exactly written them off, but I know we won't be seeing anymore of them this year.
I have missed Kathy Bates great repartee with her friends and adversaries ("If you're about to charm the pants off of me, I promise you it won't be pretty.") which makes the show what it is. Overall though, tonights case seems to be the start of a multiple episode arc as she defends a man accused of murder. Gone though are the cases from last season (the immigration case, among others).
With the casting, set, and plot changes, it almost seems to be a complete reboot, which is worrisome.
Free Agents
What I Did For Work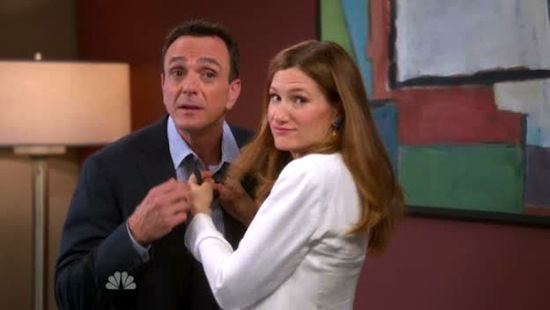 Helen and Alex continue their sorta secret relationship around the office as Alex attempts to keep a client from leaving Hale Dayton. It's a weird dynamic as anyone in the office would seemingly pick up on their relationship as they don't do much to hide it. Fortunately though, they do tone down the pure amount of attraction between each other for this episode, falling back to a more charming flirtatious attitude.
The second plot with Emma the executive assistant ended up a good a plot point to allow the client situation to resolve itself, with Emma more or less belittling the client into staying with the firm, a solution that was exactly what was needed.
Up All Night
Cool Neighbors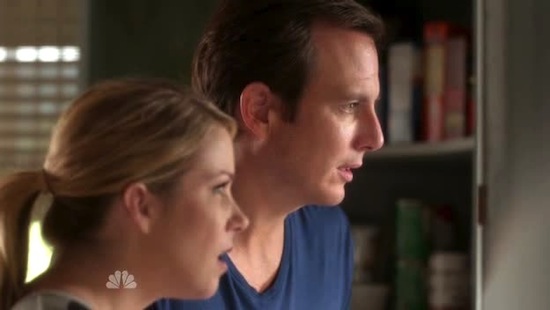 After a strong pilot episode, this second episode of Up All Night is far weaker and falls victim to the muted scrambling personality of Will Arnett and and the awkwardness of Christina Applegate. With a pair of new neighbors, the couple find themselves jealous of the cool factor and missing their younger partying selves once again. This merely leads to a supremely awkward, yet annoyingly short lived party appearance where they called the cops on themselves.
A lot of the episode revolved around Ava and her initial inability to appease young Amy, which is unsurprising considering how wound up, tense, and generally unfocused Ava is. While an ok story point in itself, it might have been better served as an episode in it's own right as opposed to matched up with the cool neighbor story.