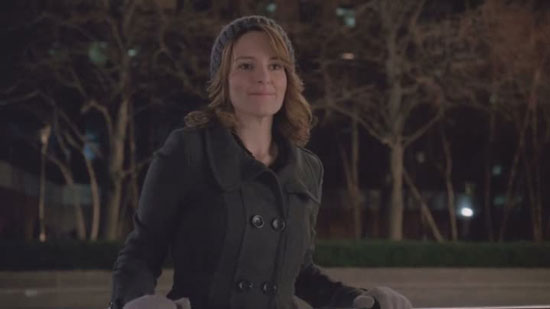 After seven years, 30 Rock gives us a goofy send off that reminds everyone why we loved the show all this time.
There were plenty of heartfelt goodbyes thought the whole episode, from Jenna realizing she's losing her best friend, the mirror in her studio, to Tracy realizing that everyone that he grew to care about all these years is now leaving him.
Meanwhile, Kenneth is taking his role as the new president in style, wooing new show properties from overseas while making sure to build shows that people actually want to watch. It's as if he actually knows what he's doing, and it's almost terrifying.
Jack is starting to freak out about the fact that he has everything, but he is still missing something. The crux is he doesn't know what he needs anymore, and that goal-less state is a strange and disconcerting feeling.
The moment of the night of course would have to be Liz and Tracy's heartfelt, honest goodbye to each other in the same strip-club the show started in. In the end, Liz and Tracy will miss each other, despite how much Liz wants to kill Tracy.
30 Rock was a remarkable show, though at times it felt like it was more chaos that focused comedy. When it was on its game, though, it was definitely a top level comedy that made the viewers think, not for its crassness, but for the pure speed and subtlety of its humor.
Other Observations
Analyze, strategize, succeed.
Bliss – Beautiful Ladies in Short Shorts.
"Hogcock!"
"Stupid Johnathan" – Jack upon seeing Kenneth's hot redhead assistant.
Jenna finds LA is nothing but blonde hot bodies all younger than her, which is about right.
Lutz has the final choice of lunch, Blimpie's…
Kenneth got his page desk up in his new president office.
Kenneth continues to run NBC far in the future.
I would suspect the final crew shot was an actual shot of the real crew.
"That's our show America! Not a lot of people watched it, but the jokes on you! We got paid anyways!"